Helen Goodman
1937 - 2021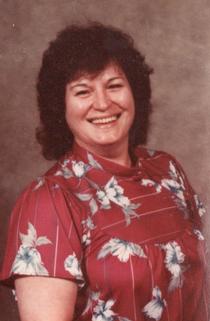 Helen Sizemore Goodman
MCARTHUR-Helen Sizemore Goodman, 84, passed peacefully at her home in McArthur, Ohio surrounded by her family, on Sunday May 16, 2021. Helen lived a full, adventurous life. She loved visiting family, wandering the country roads, going to the ocean as well as the mountains. Helen was born April 5, 1937 in Lyra, Ohio, daughter of Rev. James Elmer and Mary Roof Sizemore. She is survived by her loving children; Jane Kelly, Jean (Stan) Seibert, Joanie Goodman, June (Ranny) Queen and Joe (Daphne) Goodman; she was "Grandma Helen" to sixteen grandchildren: Angela (Joe) Childers, Charles (Allyson) Kelly, Jeffrey (Ashley) Seibert, Jeanette (Andrew) O'Dell, Staci (Devin) Ward, Geneva (Dave) Hartman, Eric Anderson, Tiffany (Jack) Harris, Rachel Woolever, Jolene Woolever, Hannah (Grant-Fiancé) Woolever, Kelly Whybrew, Rider (Raeanne -Fiancée) McPherson, Jerald (Amanda) Tripp, Heather Tripp and Jordan Goodman and thirty great grandchildren. Siblings, Janet Brady, Patricia (Dick) Reeves; brother-in-law, Larry Gilliland and sister-in-law, Dorothy Sizemore; Helen's best friend/Uncle Harold Roof and two special nieces, Kathi Steele and Betty Marshall; numerous nephews, nieces and friends. In addition to her parents, Helen was preceded in death by siblings and spouses, (Rev. Emil) Betty Cartee, (Bill) and Judy Brown, Esther Gilliland, Rev. James Randall Sizemore, brother-in-law, Raney Brady, son's-in law, Larry Kelly and David Jackson.
There will be a family celebration and dinner at a later date. Memorial contributions may be made in Helen's name to Heartland Hospice. Harrison-Pyles Funeral Home in Wheelersburg has been entrusted with the arrangements. Condolences may be made to the family at www.harrison-pyles.com.
Condolences
Thursday May 20, 2021
Jerry Branscomb
Helen was one of my youth Leaders in Church many years ago, Her Girls were my friends. My heart Breaks for all of the Family I can only Say God Bless you all, All my Love, Jerry.
Tuesday May 18, 2021
Joyce Groh
So sorry for your loss, Love to all the family.
Tuesday May 18, 2021
Brenda Butcher
Love Hugs and healing prayers for her family.....Helen is having a blast cruising the back roads of heaven, she will be dearly missed....Fly High Sweet Angel
Monday May 17, 2021
Cynthia (Parlin) Quillen
My prayers and condolences to the entire family. May she rest in peace.